San Diego, a warm city in California, recognized for the beautiful art galleries, art studios, museums, gardens, is a place for art. Your search for art, the whiff of art, finds a home here in this place laden with pieces of art scattered at every step you walk. Categorized as America's one of the luxurious cities, it is one rich with the taste of life. It's worth noting that San Diego has 70 miles of stunning beaches. A spot for the bliss life offers, isn't it?
Coffee farming and roasting are thriving in San Diego. Small and big farms are rising in numbers, and family businesses and the sense of community are flourishing. Even with the difficulties that grow, there has been a tremendous effort to choose 'organic' and 'sustainable' across San Diego.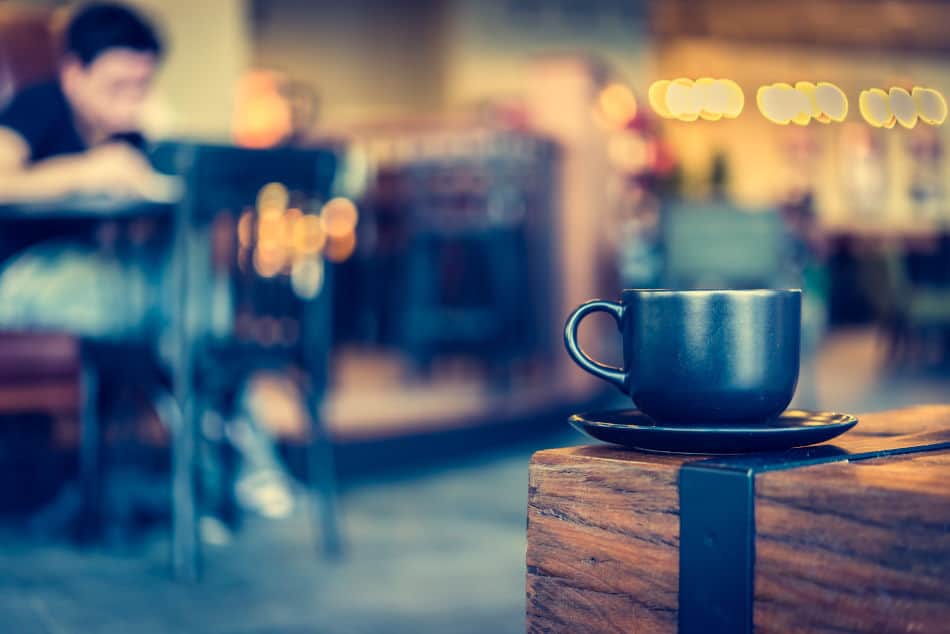 There are as many as 851 coffee shops in San Diego.  Now, you may be wondering what to drink, where to go, what places to add to the bucket list. Worry not. Here we have tried to curate a special list for the coffee-loving souls.
Sit tight and perceive San Diego in the whiffs and aromas of different coffee beans:
1. Copa Vida Downtown:
The heart of a coffee-lover demands art and a welcoming aura, doesn't it?  Copa Vida Downtown offers beautifully designed spaces of art and architecture. An absolute gem of a place, it provides unique coffees to individual tastes and preferences. The menu gets you all drooling; the place wins a special space in your heart.
When we step foot in the shop, you can feel and see they care about the quality they put in your cup. In my case, I ordered the "Enjoy Coffee" from their menu – that's how they called their drip coffee.
Their portfolio included coffee from Guatemala, Ethiopia, Honduras, and Kenya.

Visit Copa Vida at:
3661 Valley Centre Dr, San Diego, CA 92130
10578 Science Center Dr, San Diego, CA 92121
If you can't visit, you can order their roasted portfolio online from their website.
2. Better Buzz Coffee:
Soul-warming places become beloved to people, and this is especially true for Better Buzz Cafe, which has managed to win infinite hearts. A place for conversation over coffee, for ideas over food, and love oversharing. Better Buzz is a busy space as it makes sure to cherish each customer with its delicacies. But, with this space being busy, there is ample space for everyone as they make sure everyone gets their cup of coffee comfortably without waiting too much.
Better Buzz Coffee has an exciting selection of coffee, including from Costa Rica, Honduras, Rwanda, and Sumatra.
They are located at:
1909 Garnet Ave, San Diego, CA 92109
6912 Miramar Rd, San Diego, CA 92121
7007 Friars Rd. Ste 251, San Diego, CA 92108
822 Grand Ave., San Diego, CA 92109
801 University Ave., San Diego, CA 92103
1186 Garnet Ave., San Diego, CA 92109
1480 Rosecrans, San Diego, CA 92106
3745 Mission Blvd., San Diego, CA 92109
You can order online from their selection (we recommend the single-origin).

3. Steady State Roasting Co. :
Small batches and infinite effort, that's Steady State Roasting for you. With a blue Honeycomb coffee bar and specialty coffees, Steady State Roasting honors its name by being patient with small batches of coffees and preferences. There is no sense of rush, just pure passion for the taste of coffee. Quality is weighed higher constantly. Grab a quality cup of coffee, and you'll understand the essence of going slow. Not to forget, this space has an award-winning specialty.
Options on Steady State Roasting go from Colombia, Ethiopia, and Mexico.
If you want to visit, you can locate their shops at:
2562 State St suite g, Carlsbad, CA 92008
If you can't visit, check the options they have available on their website.
4. Bing Haus:
How about coffee with ice cream? At Bing Haus, there is a whiff of coffee and the coolness of ice cream. A combination well-curated, this space leaves no one disappointed. Coffee is brewed and roasted with a gleaming passion. At Bing Haus, you are in for a creatively curated quality blend for sure.
You can visit them at:
4425 Convoy St #216, San Diego, CA 92111
5. Bump Coffee:
Small shops can hold space for millions of hearts. This is what Bump Coffee proves by making space for tons of people in a relatively small cafe. Perfect blends and a touch of nature, this space is adorable. With coffee trucks coming in the morning, this space becomes extra cozy to hang around in.
They have beans from El Salvador and Mexico.
You can visit Bump Coffee at 126 Aberdeen Dr, Cardiff, CA 92007
6. James Coffee Co:
Coffee can take you places and at the same time own spaces. James Coffee Co justifies this statement like none other. Being in 4 different locations, James Coffee Co holds high regard for a perfect cup of coffee served well. It's as if they respect the attention paid to the cup of coffee and the coffee lover. They have managed to do so much more within one roof, which is worth 'Kudos.'
They have blends available but are more about Single-Origin. Those interested in specialty coffee have coffee from Guatemala, Ethiopia, Kenya, and Mexico.
Visit them at 2355 India St, San Diego, CA 92101
If you prefer online, here is their website.
7. The Grounds Bean Bar:
With a soul yearning for coffee, there are desires to see beauty and grace. And, these desires find home in The Grounds Bean Bar. One of the prettiest spaces with vital greenery and vivid tropical wallpapers makes it an unforgettable space to be in. Both sweet and savory, nitro brews and turmeric lattes – this space goes creative with the choices it offers.
You can visit at 1571 La Playa Ave, San Diego, CA 92109
8. Scrimshaw Coffee:
Time spent enjoying isn't time wasted, it is said. This goes well with Scrimshaw Coffee with the meaning 'to waste time.' At Scrimshaw Coffee, you get a rich taste of high-quality coffee, making conversations rather inviting and interesting. The richness is satisfying, and you keep asking for more. On top of that, at Scrimshaw, there is diversity concerning people, which allows you to show up in different conversations.
Due to events in 2019, they started roasting their beans – Field Trip Roasters. This resulted in an exciting portfolio that includes Colombia, Ethiopia, Mexico, and Peru. Options include washed and natural methods to dry the beans grown +4,200 feet above the sea.
To visit their shop, you can go to 5542 El Cajon Blvd, San Diego, CA 92115
9. Moniker General:
A star of a place, Moniker General, has earned massive respect, love, and regard throughout San Diego. Known to weave beautiful experiences with compassion, Moniker General is a pro in whatever they choose to do. Brewing coffees passionately, designing with grace, this is what you may expect of this space. Plus, supreme level of dedication. Grab a cuppa and indulge in beautiful conversations.
They have a single-origin rotation, including farms located in Colombia and Guatemala.
Moniker General is located at 2860 Sims Rd, San Diego, CA 92106
If you can't visit, you can order through their website.
10. Revolution Roasters
With coffee, you can imagine and re-imagine constantly. As the name powerfully indicates, Revolution Roasters aims to redefine and re-imagine the way people perceive coffee ritual routines. This space acknowledges every day is a coffee day and hence goes for small batches and high-quality coffee. Assurance of freshness, they aim to serve and offer their community the very best, the most authentic of everything.
You will have a selection of coffee from Ethiopia, Guatemala, Kenya, Mexico, and Papua Guinea.
You can visit Revolution Roasters at 1836 S Coast Hwy, Oceanside, CA 92054
If you can't see it, you can order from their website.
11. Communal Coffee South Park:
Witnessing the magic of little moments of life and sipping on coffee feels like a dream, no? Well, at Communal Coffee South Park, you can have your delicious cup of coffee while witnessing the various moments of life unfold. Known for serving brilliant coffee, this space connects. With the owner's stronghold on art, there is a presence of life resembling art and vice versa. Surreal! This place will help you connect with people all over again – if you allow!
They offer coffee from SlightGlass – here, you can check their inventory. Options from Colombia, Ethiopia, Guatemala, Kenya, and Sumatra.
You can visit at 2221 Fern St, San Diego, CA 92104
If you can't visit, they have a few options online.
12. S3 Coffee Bar:
Family-owned businesses can be fun, vibrant, and lively, which is massively suitable for 53 Coffee Bars. This space, a family-owned business, is all popping out with joy and colors. Renowned globally, this space serves locally brewed coffee, as well as cold brews. The magic this space casts after each cup of coffee is beyond words and quotes. Truly! And, what's heartwarming is that they present their delicious coffee, including lattes like Rose Gold Latte, in positive ways. There is always so much joy to be had regarding 53 Coffee Bar.
You can visit at 6225 Mission Gorge Rd, San Diego, CA 92120.
13. Lofty Coffee Co:
Coffees craft communities, won't you agree? Well, Loft Coffee Co will make sure you approve the power of coffee to build communities. Roasting beans from scratch, they are invested in giving you enjoyable coffee drinking experiences worth cherishing. With homemade as their priority and delicious coffee variety, you aren't far from home in this space.
Lofty roasts their coffee, having options from Guatemala, Ethiopia, and Costa Rica. They not only have the classic Lavado or Washed process, but they also have a natural dried and honey process.
Beans blends include Caturra, Bourbon, Typica, heirloom, and Sarchimor.
I enjoyed the amount of information you can find on their packages; this talks about their transparency, the quality of their products, and their relationship with the producers (farmers).
You can visit at: 444 W Cedar St, San Diego, CA 92101.
14. La Colombe UTC:
La Colombe has a location within San Diego. If you are not familiar with this fantastic brand, I invite you to check out our Best Specialty Coffee Shops in New York article.
Considered by many a Top 3 third-wave coffee shop. If you are in the mood for a well-prepared pour-over, La Colombe is a great option.
La Colombe always has options from single-origin, and sometimes even single-estate for you to choose, from Guatemala, Costa Rica, Ethiopia, Honduras, Colombia, among others.
La Colombe baristas are well trained and care a lot for the quality of your pour-over drink.
The venue is terrific, carefully decorated to make the perfect complement to your coffee experience and blend with the neighborhood. You can visit la Colombe at: #2025, 4545 La Jolla Village Dr e, San Diego, CA 92122.
If you can't visit personally, you can also shop online on their site for their select portfolio or find them on Amazon.
15. Spill The Beans Coffee And Bagels:
A name synonymous with Dark Horse Coffee, Spill the Beans Coffee and Bagels is a modern space to dive in. Known for freshness and richness, this brand has your bag when you seek a fresh cup of coffee and varieties, including house-made cream cheeses.
You can visit them at:
555 Market St, San Diego, CA 92101
813 W Harbor Dr. Unit C, San Diego, CA 92101
16. Holsem Coffee:
Well-designed and modern, yet high quality and homemade, this is Holsem Coffee for you. From roasted coffees to syrups, everything is gluten-free. Made from scratch and with quality ingredients, with no additives, Holsem Coffee offers the best of the very best you may expect. Creativity with quality, the latest brewing trends, and techniques is evident here at Holsem Cafe. Try Matcha Mint Latte for a start, and if not for this one, you can go crazy with your blend choices and still feel heard here.
They roast their coffee and currently have options from Guatemala and Ethiopia.
You can visit them at 2911 University Ave, San Diego, CA 92104.
If you can't visit, you can order online from their website.
17. Genteel Coffee Co.:
Culture may never die, and its spark remains ignited. This is made especially sure by Genteel Coffee Co, which beliefs in coffee's essence in a thriving culture. A beautiful example of growth with value for culture. Genteel Coffee has evolved into a full-service specialty coffee shop. A relatively simple shop, the dedication towards customers is unimaginable here.
You can visit Genteel at 2603 University Ave, San Diego, CA 92104.
If you can't visit, you can order their unique roasts from their website.

18. Ironsmith Coffee Roasters:
Efforts as tough as iron, Ironsmith Coffee Roasters believe in the strength of doing stuff from their own hands. Going for small coffee batches, they make it a point not to compromise on the quality and love of coffee. And, what's incredible is that they brew on-site, which reflects utmost clarity on their behalf! True Coffee Ironsmith!
Among their portfolio, they have beans from Guatemala, Ethiopia, Indonesia, and Kenya.
I got to say that the highlight for this shop or roaster has to be their access to very limited productions, such as N42 Geisha Panama.
You can visit them at 458 S Coast Hwy 101, Encinitas, CA 92024.
If you can't visit, you can buy directly from their website.
15. Cafe Moto:
Patience leads to miracles, no? At Cafe Motto, you'll witness the magic of patience like never before. They are choosing organic coffee and only fresh coffee beans. Cafe Moto is an example of doing everything the organic way. With earning a big name for freshly roasted coffees, they hold space for sharing the gift of coffee with other spaces as well. Remarkable, to say the least!
Experiencing San Diego with the aroma of coffee is a joy! A rare joy. From going organic to being creative, San Diego owns it all. From family business to popping colors, feel free to witness all. From conversations to the community, only time, and stillness, these spaces naturally offer the gifts of life. Let your coffee creativity speak, and make sure to pay a visit to these as you visit San Diego someday. With coffee, going crazy can never be wrong! We hear you!
If you want to visit, they are located at 2619 National Ave, San Diego, CA 92113.
If you can't visit, you can visit their website.


As once said:
"We want to do a lot of stuff. We're not in great shape. We didn't get a good night's sleep. We're a little depressed. Coffee solves all these problems in one delightful little cup."

Jerry Seinfeld
San Diego is home to a wide variety of coffee shops. On top of shops, you can find roasters doing a great job, from sourcing to the coffee cup.