No one can get into this game without a precision scale.
Geesta has been so far the reliable scale of the lab:
This is a very affordable device to make your measurements, including weight and time. This is a key element for our journey through specialty coffee.
As many lawyers may say, this gadget is "fit for purpose".
In case you have a tight budget, we can share our Plan B.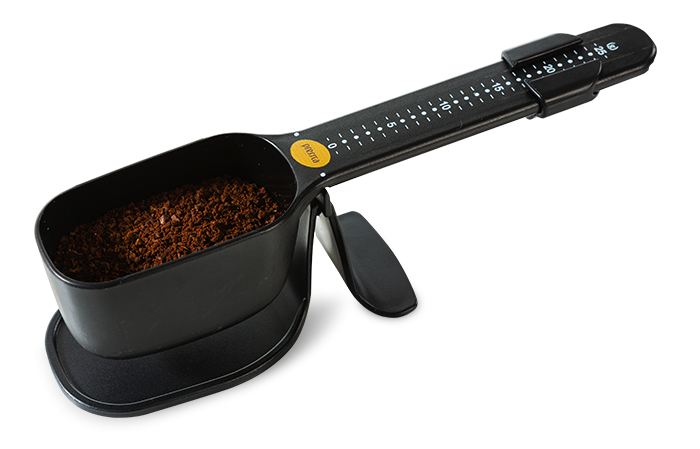 This is a very useful device serves as a scoop and allows you to directly weight your coffee, 2 in 1 !