The one device that started this specialty coffee journey for us was the AeroPress.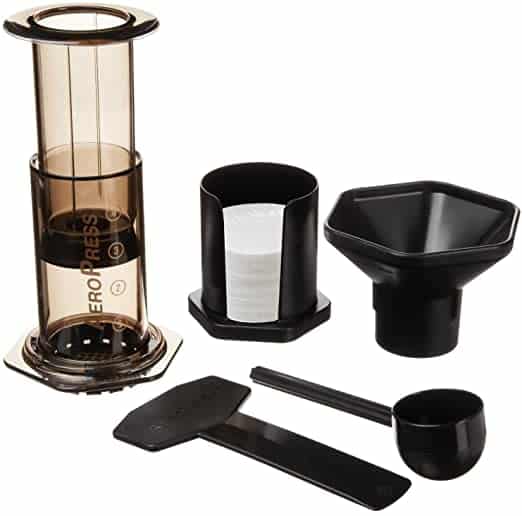 We use the Aeropress 5 times a week, mostly to brew our specialty coffee session of the afternoon.
What do we like the most about the AeroPress?
Versatility. This is the most important feature of this device. There are several ways to brew coffee using this device. If you increase your passion for this topic, this gadget will allow you to play with different variables for your preparation that will impact your beverage.
Bonus. Price. This device is so simple and so accessible it is a great entrance for the specialty coffee passion. You can check it out here… to get yours from Amazon.
There are characteristics widely known about this tool:
Rich, smooth coffee without bitterness
Low acidity
Brews American, espresso or cold brew style coffee
Easy to clean (3 parts)
Several compliments increase the versatility
Cons:
We have only accomplished to produce 12 oz of coffee per brew
Difficult to brew espresso brew with the default setup
Nestlé Dolce Gusto MiniMe, is also part of the roster.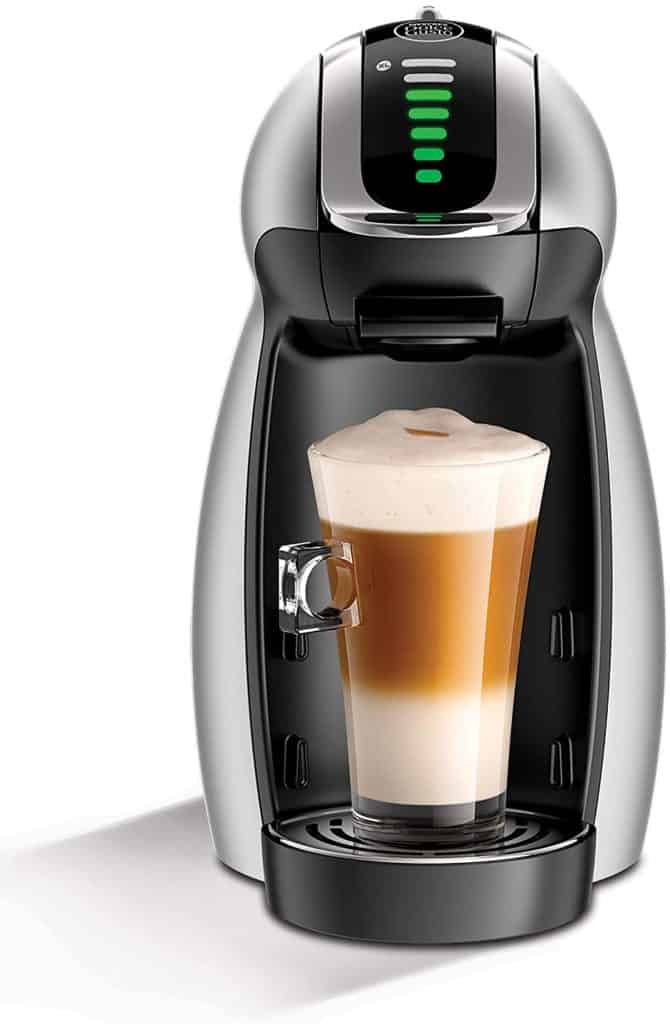 What do we like the most about the Dolce Gusto?
Speed. This is the most important feature of this device. Sometimes you just need a quick and reliable cup of coffee. That is Dolce Gusto. In a matter of seconds, you can get a ristretto, espresso Intenso or cortado. If you prefer a bigger cup, you can go with coffee with milk or a cappuccino. Quick and reliable, I can't stress this enough.
We happen to be a family with kids, so we also considered useful the option to create hot chocolate for the kids.
Here you can find the price for the Dolce Gusto machine from Amazon.
Bonus. Variety. There are 10+ Nestle options for this machine, and 3 more from Starbucks. In case you like to vary.
Right now, my go-to option is the cortado. Grab your own box of cortado capsules from Amazon here…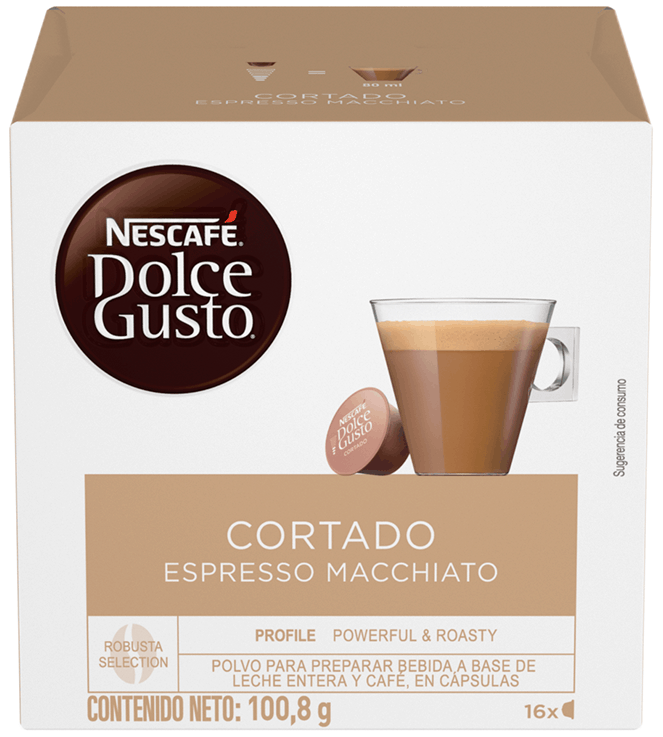 Why? Because if I had more time, I will use my Aeropress 🙂