Coffee is the most beloved breakfast beverage. However, it can be a hassle to keep single brewing cups of coffee when you want to keep it hot. That is where the coffee carafe comes in.
A coffee carafe is a convenient way to keep coffee. It preserves and maintains the taste, texture, and aroma of coffee. It also regulates the temperature and keeps it hot.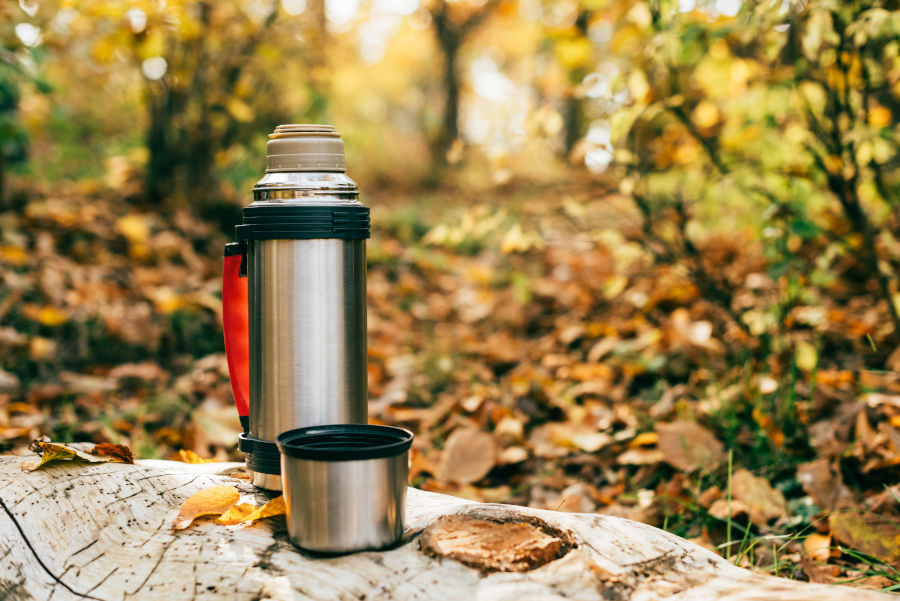 There are all different types of coffee carafes. They can be unique, versatile, and can even brew coffee. Look at this article and find out more about the coffee carafe.
What is a Coffee Carafe? Features and preferred options
A coffee carafe is an item that looks like a pitcher that is used to brew and serve coffee. It maintains the heat of the drink without burning it. Carafes became fashionable when they were used in the 18th century when they were first used in coffee houses.
Many distinct materials are used to make a coffee carafe. In addition, the coffee carafe serves quite a few other purposes.
What is the Function of a Coffee Carafe?
The primary function of the coffee carafe is to maintain the temperature of the coffee. It can also keep the taste and temperature intact. The following explains the different functions of the coffee carafe.
Controlling the Temperature of the Coffee
An essential function of the coffee carafe is to keep the coffee hot. Coffee carafes are typically vacuum sealed and contain double-wall insulation. It has an inner wall and an outer wall. The space between these walls does not include air, as the air is released from this space.
This technique is referred to as vacuum sealing. The carafe retains heat, or it can keep the coffee cold. Carafes are also used for wine. You can use a carafe for any liquid substance where the temperature needs to be sustained.
Decrease Brewing Frequency
A coffee carafe has a higher volume capacity when compared to vacuum flasks. The advantage is that you only need to brew one batch of coffee, and there is no need to make coffee repeatedly. When you have a Keurig and you consume more than 8 oz of coffee on couple of hours, for example, you will need to get up and make a cup of coffee several times.
However, with a coffee carafe, the number of times you will have to get up and make coffee is significantly reduced. Storing a more significant amount in a coffee carafe will keep the coffee from losing the desired temperature for drinking.
The coffee carafe is ideal for the avid coffee drinker. You get to have a larger quantity of coffee at your disposal, making it easier and more convenient.    
Safeguard Your Coffee
Coffee is a delicate drink. Some elements can affect your coffee and change its original state. When your coffee intermingles with the surrounding air, it engages with specific characteristics.
The smell of coffee gets lost in the air. One of the significant perks of drinking a good cup of coffee is its smell. The coffee carafe keeps any outside influences affecting the coffee's taste, texture, and aroma.
The coffee carafe also comes in handy when you have a dinner party and want to serve coffee and dessert. The carafe will keep the coffee warm so that you can stay with your guests and not have to keep going back and forth into the kitchen to make coffee.
Access to better Coffee, everywhere
People in all different professions can carry a carafe to the job.
Can you imagine getting your Specialty Coffee on your working desk on a daily basis?
It is also great to take with you if you go camping because there is no other way to get a hot cup of coffee unless you take a coffee carafe with you. When you have a coffee carafe, you have better access to coffee.
What Are the Different Types of Carafes?
There are many different types of carafes to choose from. The material utilized to make the carafe can affect all aspects of the coffee. Some carafes are easier to clean than others. The following include the different types of carafes:
Bodum Carafe
Bodum carafe has a plethora of options. Their carafe is their style of a coffee decanter, which will keep your coffee warm. It is fashioned from borosilicate glass, and it is sturdy. This type of glass is adept at handling temperature changes very well.
Hario Vacuum Insulated Metal Carafe
This carafe has been awarded for its unique design. The double-walled plastic exterior can handle the highest temperatures, and the temperature can be maintained for over an hour. The tight lid keeps the heat insulated.
Chemex Carafe
This carafe is easy to use, and it has a classic design. This carafe keeps the coffee high in quality. It contains non-porous Borosilicate glass. The glass maintains the natural state of the coffee and does not absorb odors.  
Cuisinart Drip Machine Carafe
This Cuisinart is an insulated carafe that keeps your coffee hot for hours. It has vacuum insulation, which maintains the proper temperature. It also keeps the coffee fresh, as it is made with double-walled stainless steel to reduce outside heat. 
What Are Some of the Best Coffee Carafes?
The perfect coffee carafe can be an asset for you. It will keep your coffee at the right temperature for about 12 hours. The following include some of the best coffee carafes:
| | | | | |
| --- | --- | --- | --- | --- |
| Brand | Capacity (oz.) | How many hours? | Where to buy? | Reference price |
| Cresimo | 68 | 12 | Amazon | $   26.99 |
| Pykal | 68 | 24 | Amazon | $   32.99 |
| Genuine Joe | 32 | 6 | Amazon | $   38.02 |
| Hastings | 68 | 6 | Amazon | $   54.99 |
| Hario | 20 | 2 | Amazon | $ 33.45 |
| Cresimo Airpot | 102 | 12 | Amazon | $   39.95 |
Coffee Carafes table
As you can see, you have some choices when choosing a suitable coffee carafe. Pykal is probably your best bet, as it stays hot for 24 hours, and it only costs $32.99.
Conclusion
A coffee carafe is utilized to keep the coffee temperature hot for hours. It is a convenient and useable item that secures the coffee and cuts down on the brewing time.