There is always a good excuse to look for gifts for your colleagues, friends, loved ones, and family members—especially if they are coffee lovers. Gifts, no matter how expensive or affordable they may be, are always appreciated and cherished. Today, we are going to cover a particular topic, the best specialty coffee gifts. So when that special date comes, your presents are ready for the people you care about and cherish. We will be discovering different categories, options, and budget so that you will be able to find the best gift for them!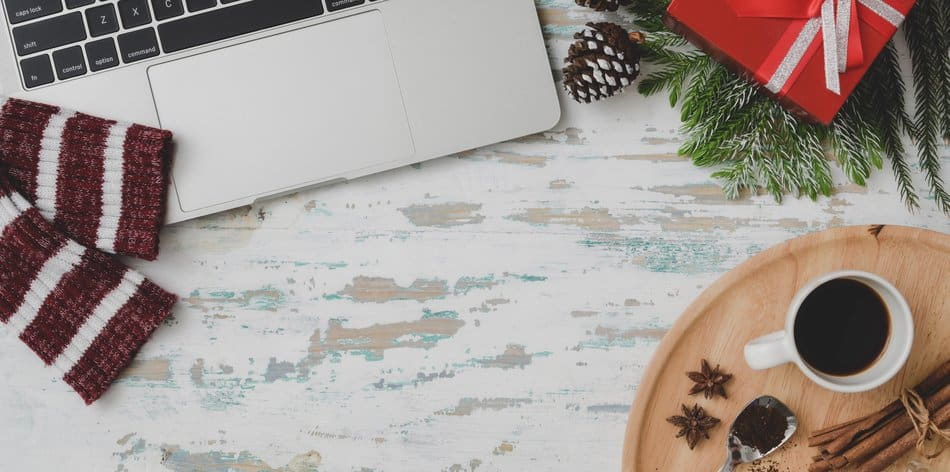 Specialty Coffee Subscription Boxes
Most people start their day with a cup of coffee as it helps them remove the fatigue of the day before and provide them with sufficient energy to get going on that new day. It is safe to say that coffee has been an integral part of our daily lives. Even during office breaks, people prefer coffee to tea. Aside from giving you an energy boost, a cup of coffee provides various health benefits as well, which makes it an ideal gift to virtually anyone.
Let us start with specialty coffee subscriptions since these products are ideal for both coffee lovers and even people you want to acquire the hobby of drinking coffee. This is our top choice since there is no better feeling than getting surprised with a gift through the mail, and is a much-welcomed gift. Friends who receive a box of deliciously unique and tasty coffee will absolutely love drinking coffee more and more as time passes by while remembering your effort.
For the gifts itself, our top pick is Atlas Coffee Club, which is the perfect present for coffee lovers and even for people who you would want to introduce to the wonderful world of coffee. Atlas will let you explore coffee from around the world as they sample countless coffee from each country to find the best one. Atlas Coffee Club zig zags across the equator to highlight exquisite coffee that you will not be able to find on the shelves. More than 50 countries produce coffee—explore the wide coffee world!
Choose from three types of subscriptions:
Starter Pack (3-month subscription) for $53
Standard (6-month subscription) for $102
Coffee lover (12-month subscription) for $199
As for the gift itself, each month, the gift will include:
Gourmet exotic coffee which are curated single-origin coffees from the best coffee-growing regions around the world
Unique tasting profile as each batch is artfully roasted to explore and accentuate the unique flavors of each region where the coffee is grown.
Postcard for each country with each nation's unique coffee growing methods and rich history
A new adventure in every cup and freshness guaranteed.
Bean Box also makes our list of recommended subscription boxes. You will be receiving a box of 4 whole-bean roasts from Seattle's top coffee shops as well as roaster profiles, brewing tips, tasting notes, and as a bonus—some artisan chocolate. Every Bean Box coffee is chosen by Bean Box's curator, Maryna Gray, who is a juror with the prestigious Cup of Excellence, and as a result, you will have access to flavorful coffee.
With Bean Box, you will be able to customize your plan:
Choose from three delivery options—monthly ($24), biweekly ($22), and ($20)
Choose from eight different roast preference—from light to dark and decaf to espresso.
Choose your ideal preparation—whole bean or freshly ground.
Our budget coffee suggestion for the people who wants to help and support small businesses and, at the same time, save some money is Driftaway Coffee. Run by Suyog and Anu, who started the business to fulfill their desire to create unique-tasting coffee and do passionate work that they actually love doing. One edge that Driftaway Coffee that we really like is you will be able to personalize coffee subscriptions for your gift recipient.
Specialty Coffee Sample Boxes
Next up is coffee sample boxes that offer exquisite, fresh coffee experience you won't find anywhere else.
For the people who you think would want a coffee sample box specifically, our best pick is JavaPresse. The coffee box includes a 12-ounce JavaPresse freshly roasted bag of coffee, which are sourced from family-owned farms so you can be sure that you will be receiving fresh coffee every single time. Remember that coffee beans are not fresh nearly as long as they say at the grocery store, two to three weeks of peak freshness at best.
Choose from JavaPresse's four roast options:
The Light Roast(the crowd favorite)—this is Java Presse's flagship coffee and the top choice for you as well.
The Medium Roast(when you want the best of both worlds)—ripe with a bold body and stunning array of candied nuts, citrus, and chocolate flavors
The Dark Roast (strong rich brew)—this blend features caramelized sweetness, classic aromas, and a smooth chocolate flavor.
Brewer's Choice (Rising Champion)—delicious with notes of sweet berry and smooth vanilla
Below is Java Presse's edge compared to other coffee sample boxes:
Freshness is guaranteed since the beans are shipped within two hours of roasting.
Never mass-produced, each month's micro-lot bean is in limited supply.
Roasted to maximize each unique bean's flavor, antioxidant count, and anti-inflammatory benefits
No pesticides, GMO's preservatives, and additives
Our premium pick is Hawaii Coffee Box. As its name implies, Hawaii Coffee Box specializes in coffee coming from the Hawaiian Islands. They work with local farms and roasters around the islands, which means each whole-bean variety you receive is as authentic as it gets. Rest assured that the person you will give this coffee box will be fascinated with it as they will experience flavorful coffee from different regions of Hawaii.
Below is Hawaii Coffee Box's product overview:
Discover new favorites with 1 to 2 roasts per box
Including the islands of Hawaii, Maui, Oahu, and Kauai
In addition to coffee, the box might include a surprise Hawaiian product.
If you are looking for a special coffee box but are currently on a tight budget, then we have Angel's Cup. This is a great gift for curious coffee drinks who welcomes new tastes and experiences. They also have an app that will let you record tasting notes and compare answers with Angel Cup's community—pretty neat to learn and share stuff! Angel's cup uses technology to help break down the enigmatic coffee tasting process and bring a tasting platform right to your pocket while providing fresh coffee.
Below are Angel Cup's pricing and subscription details:
The Cupping Flight (from $8.99 plus shipping)—provides maximum variety for minimum cost.
The Black Box (from $17.99 plus shipping)—high quality and incredible variety for only $1.20 per cup
All-Stars (from $17.49 plus shipping)—highest-rated coffee which is shipped straight from the roaster
Specialty Coffee Gadgets
If specialty coffee subscription and sample boxes are not your things, then let us explore specialty coffee gadgets which are highly useful and appealing.
First on our list is JavaPresse Manual Coffee Grinder, which is the perfect gift for someone who loves to personally grind their coffee and travels as well. This coffee grinder is built with a professional-grade ceramic conical burr to heighten the flavors of even the most exquisite coffee in the world. The make and finish are well made, combined with an impeccable stainless steel frame and convenient size—the person that you will give it to will surely be more than happy!
Below is JavaPresse Manual Coffee Grinder's product information:
Dimensions: 1.8×7.5×1.8 inches
Weight: 9.4 ounces
Frame: Stainless steel
Our second gadget, Hario V60 Drip Coffee Scale and Timer, is the perfect gift for meticulous coffee lovers who want to make the perfect pour-over their cup. This scale measures in 0.1-gram increments for highest precision and includes a drip timer for perfect bloom times and pour each time you use it.
These are the technical specifications of the Hario Coffee Drip Scale/Timer:
Dimensions: 17x14x11 inches
Weight: 9.1 ounces
Batteries: 2 AAA
If you are looking for an old-fashioned gift that will surely surprise your recipient, then Hario Gooseneck Coffee Kettle is the gift to purchase. This kettle is made from stainless steel and comes in silver, giving it an elegant look that will surely catch the attention of any person. This stunning kettle is easy to use and offers a thin spout for easy pouring. Even though this kettle looks old-fashioned, it works with IH ranges, gas and electric stoves.
Coffee Makers
Speaking about gadgets, let us move into a specific appliance that any coffee lover will surely cherish and will surely use on a daily basis—coffee makers. Having a coffee maker in our homes will conveniently fulfill our coffee-related demands at a relatively cheaper cost.
On the top of our list is AeroPress Go Travel Coffee Press. With AeroPress, you can make sure that your brewed coffee will be delicious. This coffee press is optimized for people who love to travel, camp, go boating, or just at work—a coffee maker that is convenient and easy to use virtually anywhere. With AeroPress Go Travel Coffee Press, you can conveniently brew American, Espresso, and Cold Brew style whenever and wherever you want.
Below are the features of AeroPress Go Travel Coffee Press:
Simple
Good to go
Provides superb taste
Delicious coffee anywhere
The next gift that we strongly recommend is V60 Craft Coffee Maker. Remember that the hand brew method lets you adjust the final flavor of your coffee as you like. Dark or light, bold or bright—conveniently make your own craft coffee with this coffee maker.
Here are the technical specifications of V60 Craft Coffee Maker:
Color: Black
Capacity: 1-4 cups
Size:170x125x220mm
Let's face it, coffee makers can be expensive, and during these times, we would prefer a gift that won't break the bank, and that's why our last one is the most affordable. If you want to gift a French press, Bodum Brazil French Press is the go-to present to grab. Designed in the early '80s, this French press is attractive and offers a functional design at a very affordable price.
The price, though, is not its only selling point; below are the features that make this French press highly sought after:
Beaker is made from high-quality heat resistant borosilicate glass.
The filter and plunger are made from stainless steel.
Body, handle, and lid are made of BPA-free plastic.
Neither paper filters nor capsules—no waste
Brews and makes delicious coffee
Cups
There will be cases that you are not sure whether the person you are planning to give a gift is a coffee or not, and in this scenario, it is better to give them something that can also be used for other hot drinks besides coffee. Some people prefer tea or chocolate drinks over coffee, and these gifts are the perfect match for them.
Our top premium pick is Luigi Bormioli Thermic Cappuccino Cup, Set of 2. Anyone with a high-end elegant taste will surely love this gift. The 13-ounce capacity works great for all coffee types, especially cappuccinos, and the double-walled design keeps the drink warm for plenty of time while you sip. This cup is made from borosilicate glass what is highly resistant to thermal shock and is dishwasher safe. Its chemical composition maintains unaltered the level of acidity of any liquid contained.
But the great features does not end there; below are other eye-catching information about Luigi Bormioli Thermic Cappuccino Cup:
Excellent quality as it is made in Italy
Awe anyone with its innovative, elegant, and functional masterpiece design
Handmade, mouth-blown, which is both microwave and dishwasher safe
Prevent condensation on the outer surface
13 oz, which comes in a set of 2
Our next pick is Heath Ceramics Mug. After Cathy and Robin purchased Heath Ceramics in 2003, this large mug was the first new design they introduced. This ceramic mug fits any personality and is the jack of all trades of cups since it is a firm favorite of both coffee and tea drinkers. This ceramic mug can be enjoyed by both young and old.
Below are the features and technical specifications of Heath Ceramics Mug:
15 intricate designs to choose from
Microwave and dishwasher safe
Designed and handcrafted in Sausalito, CA
Size: 3.25
Capacity: 12 oz
Then we have this friend or loved one who is a traveler; Ello Jane Ceramic Travel Mug is the ideal gift for them. This travel mug is the portable take on a classic diner mug. It is splash resistant as the slider lid resists splashing and conveniently keeps the content hot. One feature that we like is that it has a built-in coaster; the silicone boot protects surfaces and tabletops from heat. With an integrated handle, protective silicone boot, and splash-resistant slider makes it good-to-go anywhere anytime!
And yes, it is feature-packed. Below are more reasons why you should grab this travel mug today:
Clean, safe, and green—all parts are BPA free.
Perfect for the commute as it has a friction-fit slider lid that lets you drink directly
Lifetime guarantee so that you can be sure that you have a quality product
All parts top rack is dishwasher safe.
Final Thoughts
By this time, we are sure that you will be able to find the best specialty coffee gifts, so whenever you decide to make someone happy, these gifts are already wrapped and waiting for the lucky person to pick them up! Identify and choose which category is the most suitable and best for them and, of course—the one that fits your budget. Now is the time to get the perfect gift for your wife, husband, sister, brother, mom, dad, friend, colleague, clients, or even for yourself.
We at Special Coffee Beans would like to thank you for taking the time to read our article and wish you a festive season ahead. If you would like to know more about Specialty Coffee, which is the third evolution (the third-wave era of coffee), then please visit our website. You will find relevant information about specialty coffee and other essential and facts about the wonderful world of coffee.