Chick-fil-A lovers swear by its chicken sandwich, claiming there are few sandwiches that taste better. They also swear by the brand's vanilla iced coffee, thanks to its delicious, rich flavor. The drink is a perfect balance of sweet and acidic, so its popularity is no surprise – but what brand of vanilla syrup does Chick-fil-A use to achieve this flavor?
Chick-fil-A uses Monin French Vanilla syrup to flavor their iced coffee. They also use pure cane syrup from the same brand. Both of these syrups help give the coffee the sweet taste it is known for, while the coffee balances it out with acidic notes.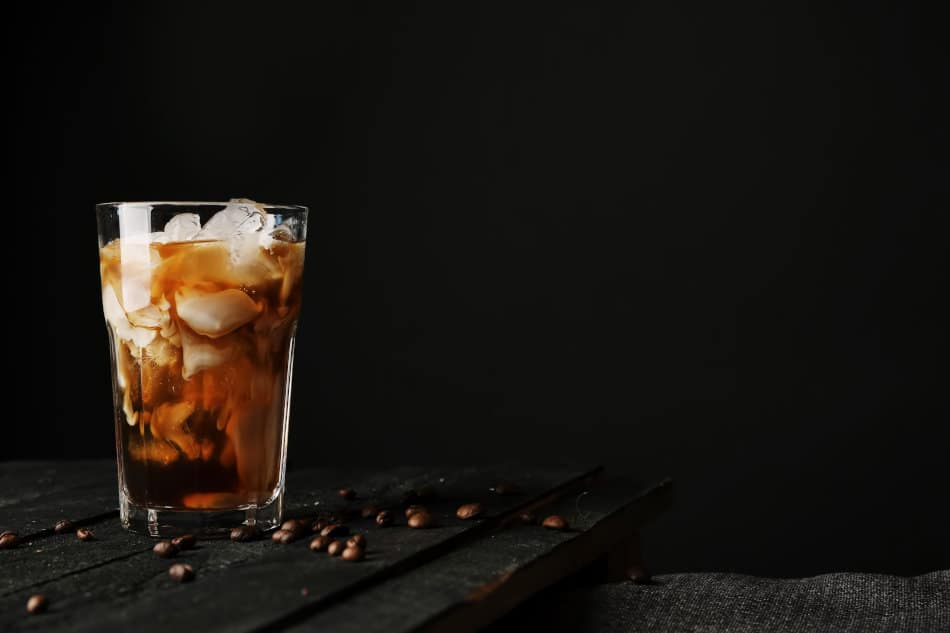 In this article, I'll let you know more about Monin syrups and why brands like Chick-fil-A use vanilla syrup instead of pure vanilla. I'll also provide you with a copycat recipe you can use if you want to be able to treat yourself to Chick-fil-A's vanilla iced coffee in the comfort of your own home!
What Are Monin Syrups?
Monin produces some of the best syrups, sauces, and cocktail mixers you can find. Their syrups and sauces are a staple at coffee shops around the country, and they offer a vast range of options to allow stores and individuals to experiment with their drinks.
Their syrups aren't just limited to use in coffees either – some of their spicy syrups make for perfect cocktail mixers, and if you're feeling adventurous, you can try their herbal syrups in your tea as well. All of their syrups have a rich, intense flavor that resembles the ingredients they are based on, so it's easy to see why they're so popular.
Ingredients in Monin French Vanilla Syrup
The ingredients in Monin French Vanilla (available on Amazon.com) syrup (the one used by Chick-fil-A) are:
Pure cane sugar
Water
Citric acid 
Natural flavor with vanilla extract
Their vanilla flavoring is derived from vanilla beans from Madagascar. 
They also offer a sugar-free alternative to their French Vanilla syrup. The ingredients in this syrup are:
Water 
Natural vanilla flavor 
Citric acid
Natural flavors
Potassium sorbate (which acts as a preservative)
Cellulose gum
Erythritol 
Other Monin Flavored Syrups
Monin offers an enormous range of flavored syrups for coffee and other drinks. In fact, their website features a list of over 100 flavored syrups! Some of these include:
Crème caramel
Mandarin 
Blueberry 
Caramel
Peach
Pumpkin spice
Pumpkin pie
Maple spice
Orange 
Blue cotton candy
Roasted hazelnut 
They also offer some flavors that contain alcohol in them!
So, if you're looking to experiment with Monin syrups at home, you're in luck – you're unlikely to run out of options to try out anytime soon.
Why Use Vanilla Syrup Over Vanilla Beans?
Though Monin French Vanilla syrup contains real vanilla, people often ask why brands like Chick-fil-A choose to use vanilla syrup over real vanilla beans in their drinks. 
There are three answers to this question: cost, convenience, and aesthetics.
Cost
Real vanilla is expensive. A pound (0.45 kg) of beans can set you back over $150, and real vanilla extract costs about $300 a pound. Vanilla syrup, on the other hand, costs under $20 for a 1 liter (0.26 liquid gallon) bottle – even if you take into account a premium for the sugar-free or organic variety.
The reason for this price difference is that vanilla production is tiny and falling. The bean is just too difficult to grow, and climate change isn't helping. If brands used real vanilla beans (or real vanilla extract), your coffees would cost several times as much.
Convenience
Even without taking cost into account, you can't use pure vanilla beans in coffee or other drinks – they won't incorporate the way syrup does.
You can use vanilla beans to make syrup – however, it's a time-consuming process. It takes about 15 minutes to make a small amount, and because making the syrup involves slicing and deseeding the beans, your prep time would increase the more syrup you make. 
Most customers aren't able to wait that long for a coffee, and brands already have a lot of prep work to do before they open without making vanilla bean syrup. Using commercial vanilla syrup is far faster and easier.
Appearance
Notwithstanding the other two factors, there's also the issue of appearance to consider. When people buy food at a restaurant – even a fast food restaurant – they want the meal they're purchasing to look good. 
It's a scientific fact that people first eat with their eyes, and if the food looks unappetizing, it's often left as it is and wasted. Syrup made with real vanilla beans isn't appetizing for most people – a lot of the flavor comes from the vanilla seeds, which are essentially free-floating in the syrup. 
These seeds would also be present in any coffee made using this syrup, rendering the coffee unappetizing to look at – and unlikely to be bought and consumed. It's far more profitable for brands to use commercial syrup, which dissolves completely in their coffee than to let seeds float in the coffee and turn customers off.
Chick-fil-A Vanilla Iced Coffee Recipe
Iced coffee is a relatively easy drink to make at home. You can experiment with it and play with flavors, and come up with new variations. And, if you're a fan of Chick-fil-A's vanilla iced coffee, you're in luck – this variety can easily be duplicated at home. 
Here are the ingredients you'll need:
1 cup (237 ml) cold brew coffee
Three tablespoons (53.27 ml) of cane syrup
One tablespoon (17.76 ml) of vanilla extract or three tablespoons (53.27 ml) of Monin French Vanilla Syrup 
½-¾ cup (118.3-177.4 ml) of milk, depending on how strong you want your iced coffee to be
As much ice as you like
To make the drink, you should:
Brew a cup (237 ml) of hot black coffee, making it a little stronger than you usually drink it.
Chill the coffee in the refrigerator for about 4 hours (or until it's fully cool).
In another cup, add your ice.
Next, pour the cold brew coffee over the ice.
Add in the cane syrup and vanilla syrup/vanilla extract.
Gently stir to ensure the syrup is fully mixed in with the cold brew.
Pour the milk over the flavored cold brew.
Complete with any toppings you like (chocolate or caramel sauce and whipped cream are popular options). For an authentic Chick-fil-A Vanilla Iced Coffee flavor, you can leave the coffee as it is, without any toppings.
Serve while still cold.
Final Thoughts
Chick-fil-A uses Monin French Vanilla syrup as their vanilla syrup of choice. This syrup offers a rich flavor that resembles vanilla extract and is made with real vanilla beans from Madagascar while being significantly more affordable than vanilla extract. 
Sources