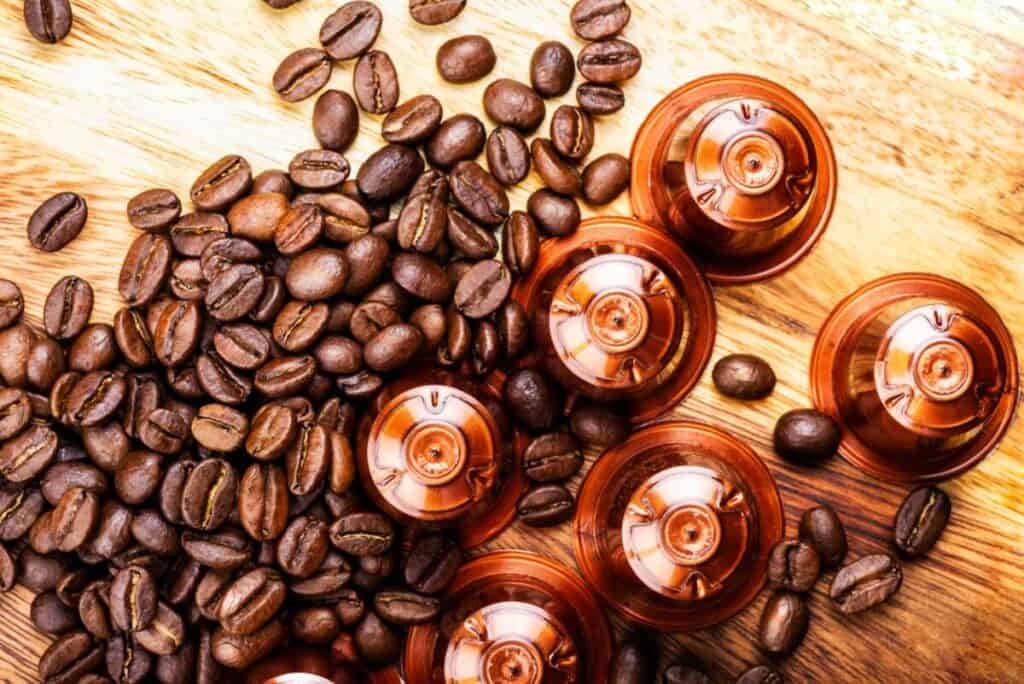 Nespresso pods are manufactured only by Nespresso. These pods are sold in an exclusive number of locations and are made to be used only with Nespresso machines, but they can sometimes be hard to find. However, are Nespresso pods being phased out?
Nespresso pods from the Single Origin line are being phased out. However, Nespresso is planning on launching a new range of coffee capsules that are similar. Nespresso has limited the production of its capsules to reduce the risk of infection and illness.
Here are the reasons why some Nespresso pods are being phased out.
Why are Nespresso Pods Hard to Find?
Nespresso pods are hard to find because they are only manufactured by Nespresso and sold in an exclusive number of locations. Nespresso pods are not sold in as many stores as other coffee capsule brands. Other coffee makers that use a capsule system work with third-party off-brand capsules, but some types of Nespresso coffee makers are not compatible with any third-party pods.
If you are specifically looking for one of the Single Origins blends, you may not be able to find them. Nespresso is phasing out that line and working on a new one. This line includes Master Origin Colombia, Master Origin India, Master Origin Ethiopia, and Master Origin Nicaragua.
Where to Buy Original Nespresso Pods
If you have a machine from Nespresso's original line, your machine can use Nespresso pods and Nespresso-compatible pods. You can purchase these pods from Nespresso or use off-brand pods. Off-brand pods are cheaper and more widely available than Nespresso pods. However, certain off-brand pods won't work with your Nespresso machine.
You can get Nespresso pods directly from their website. Their website has all of the pod varieties for all of their machines. You can find third-party original pods at major retailers like Walmart and Amazon. These pods will be clearly labeled as "Nespresso-Compatible" and will have the same shape as Nespresso pods.
Where to Buy Nespresso Vertuo Pods
If you own a Nespresso machine from the Vertuo line, you must purchase Nespresso pods. Third-party pods do not work with this machine, which means that your coffee pod options are limited. It is typically more difficult to find pods for the Vertuo machine than for the original machine, as there are fewer options.
Amazon sells coffee pods that work with Vertuo coffee makers. Nespresso also sells Vertuo pods through popular retailers such as Walmart, Target, and Macy's. These pods can be found in-store and online.
Why are Nespresso Pods Out of Stock?
Since the Covid-19 pandemic, Nespresso has limited the production of some capsules because the company has reduced the amount of work done in certain factories. This has been done to limit their employees' exposure to illnesses and viruses. Events surrounding the pandemic have also caused supply chain issues for many companies, including Nespresso. Some crucial ingredients and packing materials are not reliably available, making it difficult for Nepresso to produce a lot of product.
Additionally, Nespresso has faced increased competition, a decline in sales, and a decrease in customer satisfaction. They are currently experiencing financial issues and have had to lay off many of their employees to make ends meet. Because there is less demand for Nespresso pods, the company is manufacturing fewer products in order to cut costs and accurately meet the demand.
Many customers are frustrated with the exclusivity of the Vertuo machines and pods and choose not to buy them. Instead, they choose to use coffee machines with more third-party options.
Pods That are Compatible with Nespresso Machines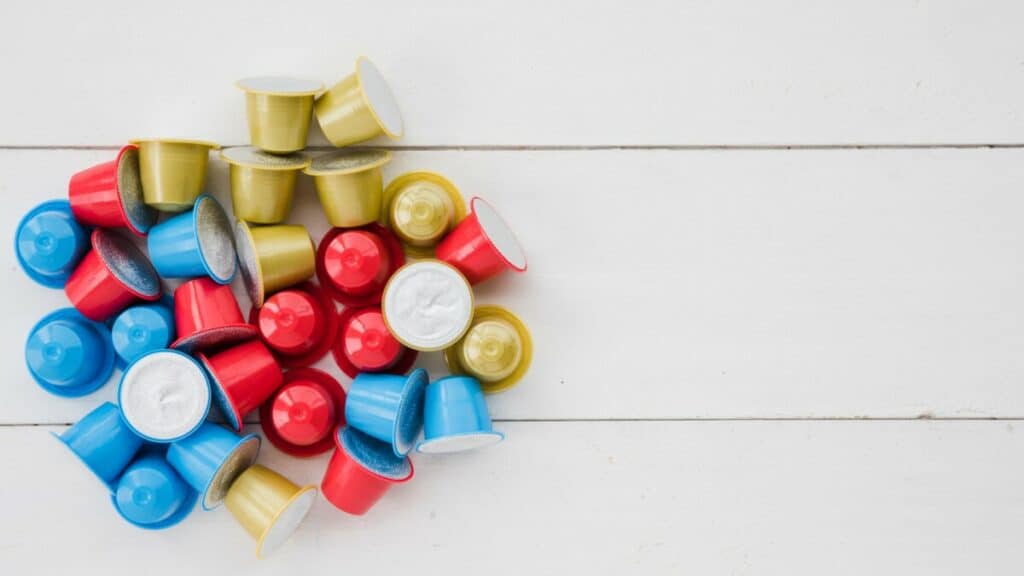 Because it has recently been hard for people to find and purchase Nespresso pods, people are using coffee pods made to work with other machines instead. However, if you purchase coffee pods that don't work with your Nespresso machine, it could get damaged. Here are some coffee pods that are compatible with Nespresso machines.
Starbucks Nespresso Pods
Starbucks has collaborated with Nespresso and currently makes coffee pods that can be used with Nespresso machines. These are technically still made by the Nespresso brand, but it increases your purchasing options. With Starbucks Nespresso pods, you can get your favorite Starbucks coffee without leaving the comfort of your home.
This partnership makes pods for Original and Vertuo machines. You can buy them on the Nespresso website, at some Starbucks locations, and in most grocery stores.
Best for Vertuo Machines
The best and only coffee pod option for this machine is Nespresso brand capsules. A great option for Vertuo machines is ordering the Nespresso Capsules Vertuo Line Variety pack dark roast coffee that includes Stormio, Odacio, and Melozio. A 30-pack of these pods can be found on Amazon. The three different blends of coffee include medium and dark roast blends. They are some of the most popular Vertuo pods.
Best for OriginalLine Machines
One of the best pods for the original Nespresso machine is Peet's Coffee Expresso capsules in a variety pack. These come in a pack of 40 and have various intensity levels. There are four different flavors: Crema Scura, Nerissimo, Richezza, and Ristretto. This brand is more affordable than the Nespresso brand pods and may be available at more stores in your area.
Peet's coffee pods are stronger than other coffee pods in general. This may mean that it may be too strong for some people. If you are someone who likes stronger coffees, this brand may be a good fit for you. Peet's is also sold at most grocery stores, including Target and Walmart.
Another good replacement for Nespresso Original Line pods is Bestpresso. These coffee pods are also sold on Amazon, Walmart, and Target. Bestpresso has a huge variety of blends, so you should be able to find something you like from this brand.
If you are finding it difficult to get Nespresso pods, try out coffee pods from a third party. Just make sure that the packaging states that the pods are compatible with Nespresso machines.
Overall, while most Nespresso pods are not being discontinued, they are getting harder to find.